One of Canada's Best Web Design and Development Company
Leading Edge Responsive Web Design and Development
Responsive Web Design and Development
For any platform
JGDesign Solutions – a Windsor based company – is one of the best Digital Marketing Agencies in Canada for Website Design And Development, Search Engine Optimization, Search Engine Marketing, Social Media Optimization, Social Media Marketing and more. We can take your business to new heights with

beautiful

and

professional

responsive websites that look great on ANY device.
Wow your clientele with something new, modern, and up to date! And the best part is they look good- no, they look

GREAT

– on any device whether it is a computer, laptop, table or mobile device. Whether you are in landscape or in portrait view, or on mobile, laptop or desktop computers- J

G

Design

S

olutions will make your website look and perform amazing with our professional web development and design services!
ONE OF THE BEST WEB DESIGN AND DEVELOPMENT COMPANIES IN CANADA

Modern and Responsive Web Design and Development
Whether you are looking for a brand new website or looking for an upgrade to spice up your current site and bring it up to par with your competitors, we have the answer you are looking for.
With cutting edge technology in responsive mobile and desktop web design, web development, Seo, and with our professional support, JGDesign Solutions offers you the complete web development solution for your business or personal needs. Come and trust your website with the best Windsor Web Design Company.
What is responsive web design and what does a web developer do? Responsive web design is when your website re-arranges itself according to the screen size of the device you view your website on so that it looks formatted naturally for the best viewing experience on any device. No more annoying zooming in to read text, or scrolling left and right to find your spot. Websites have never looked better with our expertise in responsive web design
Having your own website or getting your current website up-to-date has never been easier. Stop your search to find a web developer and designer and leave your new web design project in the capable hands of JGDesign Solutions!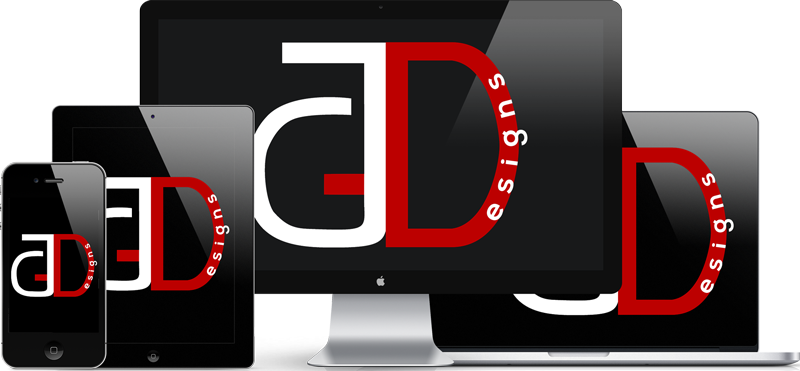 Search Engine Optimization
Put your business on the very top on search engines such as Google, Yahoo, Bing etc…
Responsive Web Design and Development
Have your website look great not only on computers, but also on any handheld devices such as tablets and mobile devices. With our custom Responsive Web Design Templates and excellent web design and development expertise, we can make cool website designs to stay on top of modern trends and develop them for any platform
Content Management System (CMS)
Easily make simple (or complex) changes to your website with an easy-to-use and easy-to-learn content management system (CMS) that we build into your site so that you can change anything anytime anywhere!
Reliable Hosting
No downtime for your website with our hosting. You can rely on us
Social Media Integration
Integrate your social media network marketing platforms into your site very easily. Whether it's Facebook, Twitter, LilnkedIn, YouTube, Google+ or anything else that you use- we can connect your website to them
Extreme Customizability
Endless possibilities to customize your website how YOU want it. Whether you want videos, images, animations, complex or simple sliders, effects, forms, etc…
View Our Portfolio of Successful Businesses
SHARE US!
Don't Keep Us To Yourselves!
Looking to start up your own e-commerce website?
Contact us for more information on how we can help you Start e-Commerce Business with your very own Responsive Web Design and E-commerce website so that you can be on your road to success.
For more information on the services we have to offer.